Strolling through the narrow curving and criss-crossing streets, past ancient crumbling buildings, chapels and fountains, the moment you emerge from the labyrinth-like old city and set your eyes on the sea shore with the sunset's rays dancing in the lapping waves, you realize this city is made for lovers.
Too beautiful for your camera to capture, you must breath in the charming bustle of these quaint streets and admire the surrounding natural splendor of the mountains and seaside, sharing it with your loved one by your side.
Nafplion is a miniscule spot in the Peloponnese, Greece. Safely nestled in the Argolic Gulf opening into the Aegean Sea, this tiny fishing village was actually the capital of Greece between 1829 and 1834.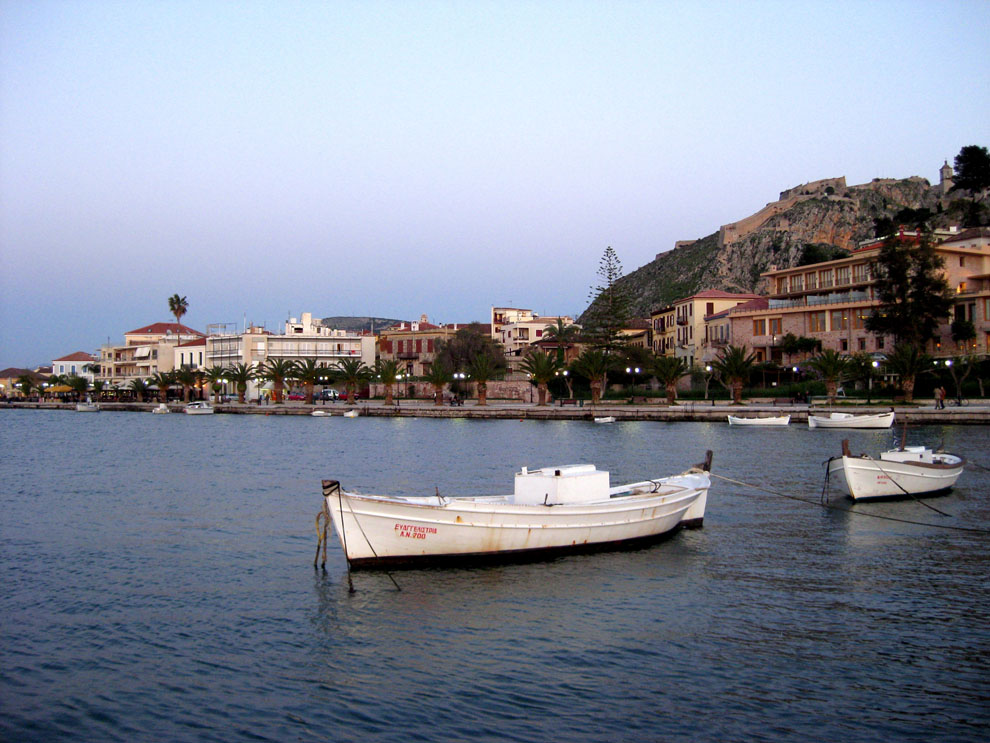 Much quieter than Greece's usual list of tourist attractions, Napflion is a hidden gem for food and wine lovers looking to relax by the sea, eat delicious traditional Greek meals and explore their wine counterparts.
Greece has over 300 indigenous grape varieties, and a history of wine making that dates back to almost 4,000 years ago. Although these indigenous grapes result in very distinct flavor profiles and act as a strong marketing tool for the Greek wine industry, producers are also working with several international varieties such as Merlot, Syrah, Cabernet Sauvignon, Chardonnay, Sauvignon Blanc, Traminer and Sémillon.
Production is small and as a whole has decreased since the 1980s. The quality, however, has been revolutionized as more and more wine makers are traveling abroad for their training and wineries are investing in modern facilities and innovative wine making technology.
If you're coming to Greece to discover its wine you must leave your preconceived notions and tastes at customs. Chardonnay from the Macedonia region will hardly remind you of Burgundy, and a Greek Sauvignon Blanc will not match up to a great Sancerre, but they are definitely worth tasting and if you open your senses to the surroundings and take it in with the local food, culture, and traditions you are very likely to be impressed with their version. But do not get stuck ordering what you know! It will be impossible to read and even harder to pronounce, but the native varieties are the most interesting, and the hardest to get outside the country.
The volcanic island of Santorini is not only breathtaking, but is the origin of the white grape variety Assyrtiko. These grapes can produce fresh, minerally dry wines with big aromas of orange blossoms and subtle jasmine flower. The vines are cultivated in an interesting basket shape, close to the ground in order to protect the fruit from harsh sea winds. Drink this with a traditional Greek salad of tomatoes, green peppers, onions, cucumbers, olives, feta cheese, sprinkled with dry oregano and drizzled with Greek olive oil.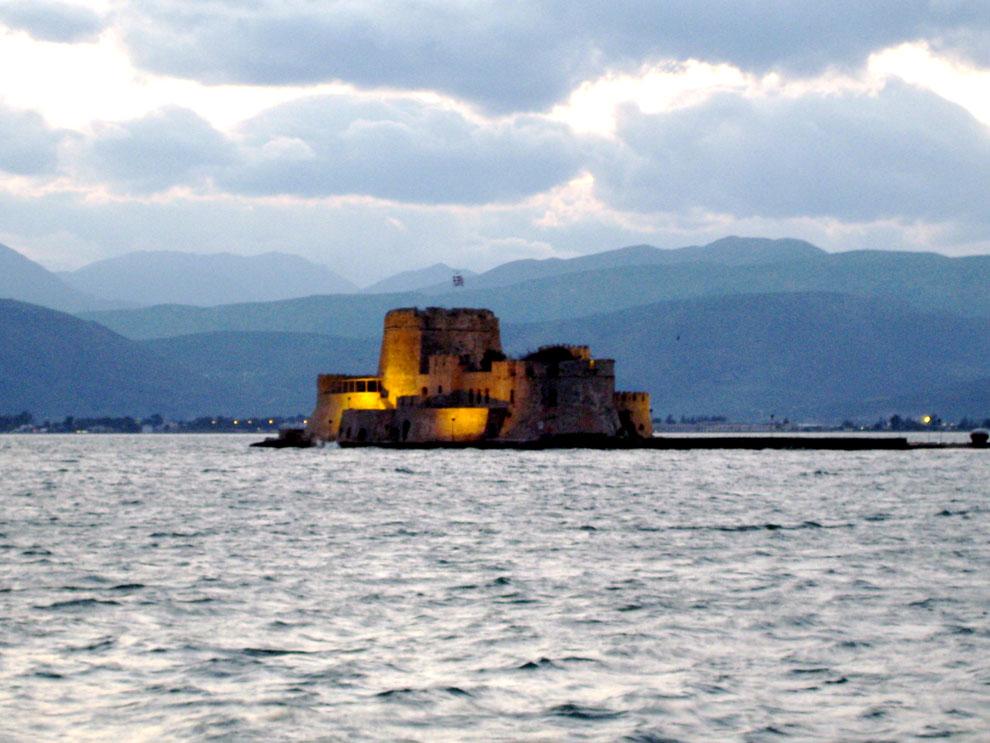 In northern and central parts of Greece grow the big, tannic, muscular red grape Xinomavro, Often compared to Pinot Noir for its fussy growing requirements, a Nebbiolo for its intensity and power, or a Tempronillo for its spice, this Greek still remains unique and should be tasted with souvlakis ( skewers of grilled meat) and zesty tzaziki sauce.
Returning to the Peloponnese, where we started in beautiful Nafplion, we find two more grape varieties that are perfectly suitable to this romantic region. Moscofilero gives an elegant, dry, rose-scented white wine, perfect with a plate of small grilled fish from the sea or alone on a hot summer day. Agiorgitiko makes red wines that are velvety smooth, soft, roundly structured with fruit aromas. It will pair deliciously with Moussaka, a Greek dish of many layers consisting of sautéed eggplants, ground lamb cooked in onions, tomatoes, garlic, herbs and spices, topped with layers of cheese.
Anyone interested in food, wine and of course discovering the origins of these delights must come to Greece.
Some recommended Greek producers:
• Domaine Skouras
• Gaia Estate
• Ktima Alpha
• Boutari
• Domaine Kir Yiannis
• Domaine Gerovassiliou
• Tsantalis S.A
• Domaine Anestis Babatzimopoulos
• Hatzidakis