Greek Wine Travel: An Overview
Strolling through the narrow curving and criss-crossing streets, past ancient crumbling buildings, chapels and fountains, the moment you emerge from the labyrinth-like old city and set your eyes on the sea shore with the sunset's rays dancing in the lapping waves, you realize this city is made for lovers.
Too beautiful for your camera to capture, you must breath in the charming bustle of these quaint streets and admire the surrounding natural splendor of the mountains and seaside, sharing it with your loved one by your side.
Nafplion is a miniscule spot in the Peloponnese, Greece. Safely nestled in the Argolic Gulf opening into the Aegean Sea, this tiny fishing village was actually the capital of Greece between 1829 and 1834.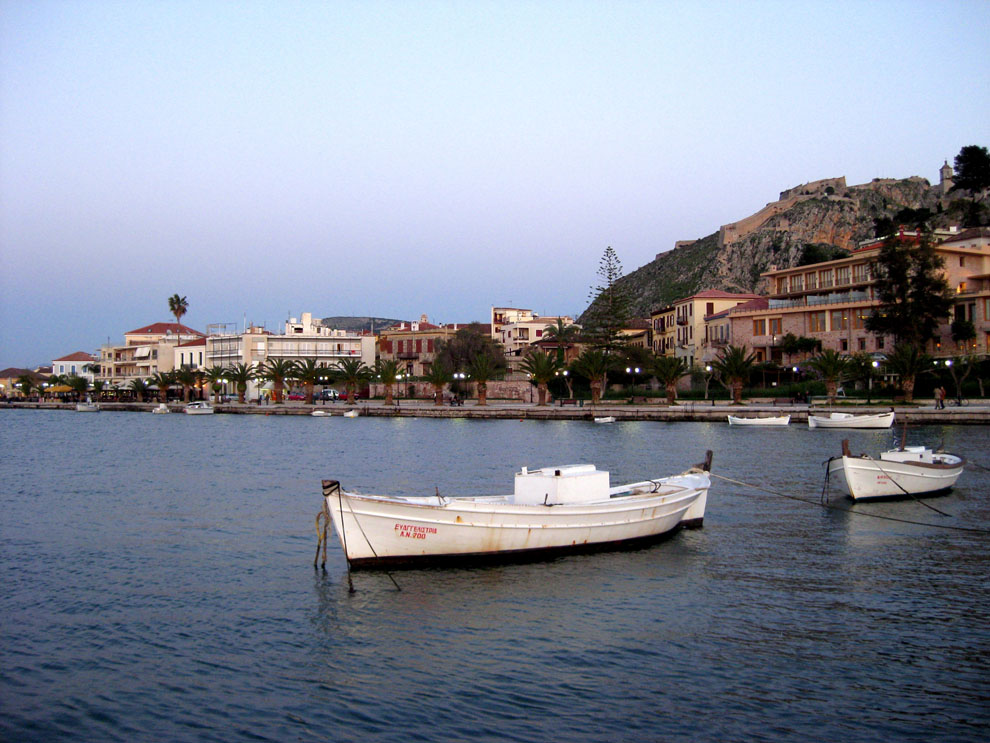 Much quieter than Greece's usual list of tourist attractions, Napflion is a hidden gem for food and wine lovers looking to relax by the sea, eat delicious traditional Greek meals and explore their wine counterparts.
Greece has over 300 indigenous grape varieties, and a history of wine making that dates back to almost 4,000 years ago. Although these indigenous grapes result in very distinct flavor profiles and act as a strong marketing tool for the Greek wine industry, producers are also working with several international varieties such as Merlot, Syrah, Cabernet Sauvignon, Chardonnay, Sauvignon Blanc, Traminer and Sémillon.
Production is small and as a whole has decreased since the 1980s. The quality, however, has been revolutionized as more and more wine makers are traveling abroad for their training and wineries are investing in modern facilities and innovative wine making technology.