Best Argentinian Malbec Wines (For the Money)
In recent years, wine reviewers have taken notice of the quality wines coming out of Argentina, particularly malbecs. The malbec grape, originally from France, flourishes in Argentina, particularly in the Mendoza wine region. In fact, some people believe that Argentinian malbecs are just as good as –and in some cases superior to – malbec wines from France.
The reality is that, over time, the Argentinian malbec grape has changed somewhat; it looks a bit different than its French cousin and, of course, tastes different because it is planted in Argentinian terroirs.
For red wine lovers, this is all good news. Argentinian wines, done right, offer excellent value. The challenge is to find good-quality malbecs from Argentina, rather than mass-produced wines. Our wine experts have weighed in with their recommendations for best-value Argentinian malbecs, just in time to help you make your selection for a celebration, special event or quiet dinner at home: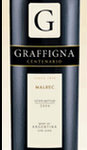 Probably our best value is the 2007 Graffigna Malbec Reserve at $14.99. Very nice, very smooth, just pop the cork and drop a straw in it. My personal favorite is the 2007 Bodega Monteviejo Festivo at $18.99. Soft, smooth, and velvety. – Tom Messman, Manager, Beyond Napa at Rock Island Studios, Wichita, Kansas
For more than 25 years, The California Wine Club founders Bruce and Pam Boring have explored all corners of California's wine country to find award-winning, handcrafted wine to share with the world. Each month, the club features a different small family winery and hand selects two of their best wines for members.
---------------------------------------
Argentina is producing fantastic red wines, and the Malbecs from this region remain some of the best values for money in the wine world. A notable favorite Argentine wine is the Ojos Verdes Malbec 2009, a well balanced, medium-bodied crowd pleaser with subtle flavors of bright plum and cherry. This Malbec pairs well with anything from grilled steak to cheese, and is also perfectly priced to enjoy with a casual pizza night at home! - Leah Ramella, Wine Consultant, MyWinesDirect.com
---------------------------------------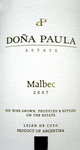 My pick is the Doña Paula Malbec: luscious, chockful with fruit aromas and flavors, sweet tannins and...a great bargain!. It is a true representative of why Argentine wines are so successful in the export markets. Salud! – Nora Favelukes, QW Wine Experts, New York, New York
--------------------------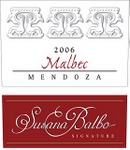 I like the Crios de Susana Balbo Malbec 2008 from Mendoza. It's meant to be drunk a little young and has a little bit of earthiness in the finish. It's the best malbec in the store. I think it's just wonderful. – Ernesto Vega, Owner, Table Wine, Queens , New York, (718) 478-9463