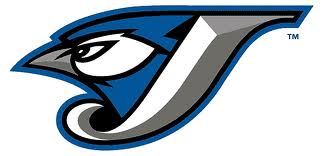 What's an appropriate wine to serve at a Toronto Blue Jays themed party? What wine would be a good gift for a hard core Blue Jays fan?
The Toronto Blue Jays pride themselves on their unique status as Canada's only Major League Baseball team.  Their patriotic, passionate fans enthusiastically promote the Blue Jays' Canadian heritage, although they are more than willing to cheer on every single Blue Jays player, regardless of country of origin.  Blue Jays fans have backed their team from its very first snowy Opening Day in 1977 through the back-to-back World Series championships in 1992 and 1993 down to the present day.  The Blue Jays' well-regarded farm system offers continuous hope to fans when the Jays are slumping, and the team's General Manager, Alex Anthopoulos, known for his calm demeanor and blockbuster trades, inspires confidence at every turn.  Anthopoulos wants the Jays not only to be the face of Canada in Major League Baseball but also to be the best team on the field, every single game.
The Blue Jays may not have been around as long as the New York Yankees or Philadelpia Phillies, but the team has achieved its fair share of "firsts" and significant milestones.  The team was the first in baseball to attract four million fans to its ballpark in a single season, in 1991.  The Blue Jays became the only non-U. S. team to win the World Series in 1992 and again in 1993.  The team also played in the highest-scoring World Series game, beating the Phillies 15 – 14 in Game 4 of the 1993 championship series.  Hall of Famer Roberto Alomar's number 12 was retired by the Blue Jays in 2011, the first Jays number to be so honored.  In addition to Alomar, many talented players have been part of the Blue Jays' roster over the years, including Hall of Famers Dave Winfield, Paul Molitor, Phil Niekro and Rickey Henderson, Cy Young winners Pat Hentgen and Roger Clemens and sluggers John Olerud, Carlos Delgado, Vernon Wells and José Bautista.
If you are looking for a wine to pour for a group of Toronto Blue Jays fans, it only makes sense to go with wines from Canada.  The Ontario Vintners Quality Alliance's (VQA) largest appellation, Niagara Peninsula, also happens to be about an hour's drive from Toronto.  With 79 wineries to choose from, as of this writing, you can't go wrong selecting a Niagara Peninsula wine for your favorite Jays fan.
Niagara Peninsula VQA Wineries
Wayne Gretzky, one of Ontario's most famous native sons, opened Wayne Gretzky Estates in 2007.  A percentage of the profits from the winery goes to the Wayne Gretzky Foundation each year.  Visitors to Wayne Gretzky Estates can taste No. 99 Wines, view hockey memorabilia and purchase wines to drink at the estate or at home.  Wayne Gretzky Estates No. 99 2008 Unoaked Chardonnay won a silver medal at the All Canadian Wine Championship in 2010, and you can pick up a bottle for about $13 in Canadian liquor stores .  Like many Niagara Peninsula wineries, Wayne Gretzky Estates makes icewine; Wayne Gretzky Estates No. 99 2005 Icewine won a gold medal at the 2008 Los Angeles International Wine Competition.  Expect to pay about $45 for a 375 ml bottle.
Sue-Ann Staff, Ontario Wine Society's 2002 Winemaker of the Year and the first female recipient of this prestigious award, has won international renown for her wines.  She served as winemaker for Pillitteri Estates Winery in Niagara-on-the-Lake and now makes wine at Sue-Ann Staff Estate Winery, on the Jordan, Ontario property her family has owned for 200 years, and for Megalomaniac (John Howard Cellars of Distinction).  Her Sue-Ann Staff Estate Winery 2008 Pinot Grigio won Best Single Varietal at the Ontario Wine Fair in the summer of 2010.  While this wine is sold out at the winery, you can still find it in select Ontario restaurants.  The Sue-Ann Staff Estate Winery 2009 Robert's Block Riesling won gold at the 2009 Royal Agricultural Winter Fair Canada.  This highly-rated wine retails for about $21 per bottle.
Pillitteri Estates Winery, on the outskirts of Niagara-on-the-Lake, has built its reputation on icewine.  Billing itself as the "largest estate producer" of icewine in the world, Pillitteri (rhymes with "military") attracts literal busloads of wine tourists from the U. S., Canada and around the world – and most of those visitors want to taste Pillitteri's award-winning icewines.   Pillitteri Estates Winery offers much more than icewine; for example, the 2006 Exclamation Reserve Chardonnay ($23) won a silver medal at the 2010 Chardonnay du Monde competition in France, and the 2007 Exclamation Reserve Cabernet Franc ($35) is worth a taste as well.  Pillitteri's $12 million complex includes a wine shop, tasting room, patio and the winery itself; the Pillitteris' heirloom painted Sicilian cart, or carretto, is displayed prominently between the shop and tasting room, in tribute to the family's Old World heritage.
Across the street and down the road a bit from Pillitteri Estates Winery, you'll find Joseph's Estate Wines, named for owner and winemaker Dr. Joseph Pohorly.  Dr. Pohorly, who introduces himself as "Joseph" to the winery visitors he greets, was one of the first Ontario winemakers to bottle icewine, which he did at the first winery he founded, Hillebrand Estates Winery (originally Newark Wines).   Joseph sold his winery, opened a hotel, and then returned to winemaking in 1992 when he bought his current property on Niagara Stone Road.  Associate winemaker Katherine Reid, Joseph's daughter Caroline, who supervises marketing, retail operations and special events, and Joseph's loyal, knowledgeable staff all contribute to the friendly, helpful atmosphere that pervades the tasting room.  Joseph's Estate Wines 2008 Pinot Grigio ($14) was named "Official White Wine for the Ontario Legislature Assembly for 2010."
If you visit Niagara-on-the-Lake, Ontario, and drive along the beautiful Niagara Parkway north from Niagara Falls, you will notice several wineries that offer tours and tastings.  One of these, Riverview Cellars Winery, was founded by Sam Pillitteri and his wife, Lina, as a vineyard supporting Sam's brother Gary's Pillitteri Estates Winery.  When their son, Michael, took an interest in winemaking, Sam and Lina supported him, and the result is Riverview Cellars Winery.  In addition to Riverview Cellars' award-winning Riesling Icewine ($55), you might wish to taste the 2010 Gewurtztraminer ($19), one of Riverview Cellars' signature wines.  Riverview's Gewurtztraminer is so popular each year that Riverview has to hold back enough cases for use in wine competitions, knowing the wine will quickly sell out.
With so many Niagara Peninsula wineries to choose from, you're bound to find an Ontario wine that pleases your favorite Blue Jays fan – and yourself.