We're sorry, this video is not available rnow. Please check back later.
Is California the only American region producing great wine? In this episode of IntoWineTV, host Lisa Kolenda and wine experts Bartholomew Broadbent and Pamela Busch convene at San Francisco's CAV Wine Bar & Kitchen for the tasting and discussion of 25 different American wines NOT from California. On what was one of the hottest San Francisco days in recent memory (for those of you unfamiliar with the city, few places have air conditioning in San Francisco), Lisa, Bartholomew, and Pamela weathered the elements and tasted a variety of wines -sparklers, whites, reds, unique varietals, and sweet dessert wines- from Ohio, New York, Pennsylvania, Maryland, Virginia, New Mexico, Texas, Washington, and Oregon.
Theme: Underdog Wines. In this tasting IntoWine is featuring wines from American producers found outside the state of California.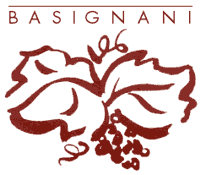 Wine: 2005 Basignani Lorenzino Reserve ($27)
Find Basignani Wines

Region: Maryland
Alcohol content: 13%
Producer Notes:
- Upcoming IntoWineTV Video Themes
- Wine producers and distributors: Find out how to get your wines included in our next session. More info...
Basignani's top wine, its Lorenzino Reserve, is the result of a barrel selection of the estate's top Cabernet Sauvignon, blended with small quantities of Cabernet Franc and Merlot. It has waxy, black currant, and Asian spice aromas. This penetrating wine is medium-bodied, fresh, vibrant, and reveals bing cherries as well as black pit fruits in its flavor profile.

Experts:
Bartholomew Broadbent, CEO of Broadbent Selections. Bartholomew was named as one of the "fifty most influential people in the wine world" by Decanter Magazine. He is also widely considered to be one of the world's foremost authorities on Port and Madeira. Learn more about Bartholomew Broadbent.
Pamela Busch, Co-Owner and Wine Director at CAV Wine Bar & Kitchen in San Francisco. Learn more about Pamela Busch.