We're sorry, this video is not available rnow. Please check back later.
In this episode of IntoWineTV, host Lisa Kolenda and wine experts Bartholomew Broadbent, Edward Ruiz, and Rob Renteria convene at one of San Francisco's finest restaurants, Incanto, to taste and discuss Italian "Island" Wines.
Theme: Italian "Island" Wines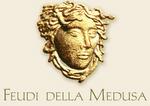 Wine: Feudi della Medusa Albithia Vermentino 2006 ($25)
Find Feudi della Medusa Albithia Vermentino
Region: Sardinia
Alcohol: 14%
Varietal: 100% Vermentino
- Upcoming IntoWineTV Video Themes
- Wine producers and distributors: Find out how to get your wines included in our next session. More info...

Background:  Launched in 2000 by Francesco Siclari, Feudi della Medusa is one of Sardinia's preeminent wineries. Located on the southern portion of the island, the estate enjoys a climate that is typically Mediterranean arid in the summer, rainy in the winter and windy, always windy. The soils are rocky, volcanic and well draining, perfect for fine wine grapes. In addition to international varieties, Feudi della Medusa also makes wines from indigenous vines including Cannonau, a highly aromatic, ancient relative of Grenache. As a child, Francesco Siclari spent most of his summers in the vineyards near Faro on the island of Sicily. He worked with his father, harvesting Zibibbo, Malvasia, Nocera, Nerello and Calabrese grapes and pressing them in the ancient stone palmenti or wine vats that were traditionally used on the island.
In the 1990s, Francesco and his wife Heide visited Santa Margherita di Pula in southern Sardinia. To their dismay, they found the once thriving, bush-trained vineyards had been abandoned. The local winemaking cooperative, where members would congregate daily and drink a passable glass of Nuragus (an ancient, indigenous grape), was closed. Most of the local winegrowers were struggling to survive on the meager subsidy the European Union doled out for the eradication of vines.
In 1996, the Sicliaris, along with their son Sliman, planted three hectares of vineyards at Santa Margherita di Pula. They hired Donato Lanati, Attilio Scienza and Francesco Lizio to consult on the planting, farming and winemaking. Over the next decade their vineyard holdings expanded to 50 hectares and Sicliaris built a modern winery modeled after the Amphitheatre in the ancient town of Nora. Today, Feudi della Medusa produces highly acclaimed, beautifully balanced wines of great precision and intensity from international and native varieties.
Experts:
Bartholomew Broadbent, CEO of Broadbent Selections. Bartholomew was named as one of the "fifty most influential people in the wine world" by Decanter Magazine. He is also widely considered to be one of the world's foremost authorities on Port and Madeira. Learn more about Bartholomew Broadbent.
Cezar Kusik, Fine Wine Specialist, Fourcade & Hecht Wine Selections.
Rob Renteria, Wine Director at Napa Valley's Martini House.
Location: Incanto Italian Restaurant & Wine Bar.  Situated in the heart of one of San Francisco's most charming residential neighborhoods, Incanto's rustic Italian setting, with its handcrafted stone, antique brick and woodwork, 16th century Latin parchments, and private dining room dedicated to poet Dante Alighieri, provides a uniquely warm and inviting dining environment.
Incanto's daily-changing menu honors old-world traditions including house-cured meats, unusual regional pastas, fresh local seafood and a commitment to sustainably grown and harvested produce. Incanto's award-winning wine program features one of the most diverse Italian wine lists in the United States and an ever-changing lineup of more than twenty wines by the glass, half-glass, half-liter, and flight.