In this episode of IntoWineTV, host Lisa Kolenda and wine experts Bartholomew Broadbent, Edward Ruiz, and Rob Renteria convene at one of San Francisco's finest restaurants, Incanto, to taste and discuss Italian "Island" Wines.
Theme: Italian "Island" Wines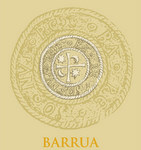 Wine: Agricola Punica Barrua 2005, ($50)
Find Agricola Punica Barrua 2005
Region: Sardinia
Alcohol: 14.5%
Varietals: 85% Carignano, 10% Cabernet Sauvignon, 5% Merlot
- Upcoming IntoWineTV Video Themes
- Wine producers and distributors: Find out how to get your wines included in our next session. More info...

Background:   An undertaking between world renowned names in the winemaking business, Agricola Punica is a joint venture between Dr. Sebastiano Rosa, Sardinian winery Cantina Sociale di Santadi, Tenuta San Guido, Santadi President Antonello Pilloni and legendary Tuscan consulting oenologist Giacomo Tachis. From the first time Tachis visited Sardinia, he was convinced of the island's outstanding winemaking potential. In the mid 1980s, he began to consult for the Sardinian regional wine consortium and eventually, more specifically, for Cantina Sociale di Santadi. It was during this time he first began thinking about a joint venture.
Dr. Rosa recounts, "It was Giacomo Tachis who turned us on to Sardinia and Carignano. He convinced us that we could make a great Carignano-based wine. We bought the estate in 2002 because we knew what the region is capable of. In fact, we've released our first vintage and we all agree, it's going to be an amazing wine." In 2002, Agricola Punica purchased a 370 acre estate divided between two sites: Barrua and Narcao, located in the southwest region of Sardinia, in an area known as Sulcis Meridionale.
Though the vineyards lie within the D.O.C. of Carignano del Sulcis, the wine falls under the I.G.T. of Isola dei Nuraghi, a name referencing the ancient stone towers built by the Nuragic civilization which shaped the island's development from the Neolithic age until 238 B.C., when Sardinia was brought under the Roman Empire.
Experts:
Bartholomew Broadbent, CEO of Broadbent Selections. Bartholomew was named as one of the "fifty most influential people in the wine world" by Decanter Magazine. He is also widely considered to be one of the world's foremost authorities on Port and Madeira. Learn more about Bartholomew Broadbent.
Rob Renteria, Wine Director at Napa Valley's Martini House.
Edward Ruiz, Wine Director at San Francisco's Incanto Restaurant.
Location: Incanto Italian Restaurant & Wine Bar.  Situated in the heart of one of San Francisco's most charming residential neighborhoods, Incanto's rustic Italian setting, with its handcrafted stone, antique brick and woodwork, 16th century Latin parchments, and private dining room dedicated to poet Dante Alighieri, provides a uniquely warm and inviting dining environment.
Incanto's daily-changing menu honors old-world traditions including house-cured meats, unusual regional pastas, fresh local seafood and a commitment to sustainably grown and harvested produce. Incanto's award-winning wine program features one of the most diverse Italian wine lists in the United States and an ever-changing lineup of more than twenty wines by the glass, half-glass, half-liter, and flight.