Top 75 California Wines to Try Before You Quit Drinking (a non-dump bucket list if you will!)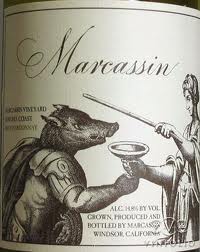 11. Marcassin Chardonnay Marcassin Vineyard – This Chardonnay has a track record going back to the mid-1990s. Made by the husband and wife team of John Wetlaufer and Helen Turley, these wines are rare and hard to find. The wine can be drunk young, but just like the finest White Burgundies, this needs three to five years to begin to approach its peak and really a decade, after which it will stay there for another decade.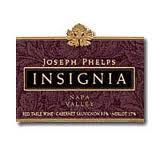 12. Joseph Phelps Insignia – A wine that has been at the top or near the top of the Napa Cabernet game for almost forty years. It is a Bordeaux blend with a high majority of Cabernet Sauvignon grapes. These wines are delicious on release and age wonderfully for a couple of decades or more. The early 1990s versions are gorgeous right now. If this came from Bordeaux it would be twice the price.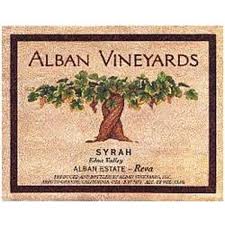 13. Alban Vineyards Syrah Reva Vineyard – John Alban is one of the first people to realize the potential of Rhone varietals in California. He has been making the Reva Syrah since the mid-1990s, but in the last decade or so, quality has really ratcheted up. These are wines that will last and improve in a good cellar.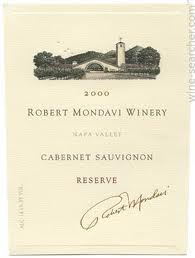 14. Robert Mondavi Cabernet Sauvignon Reserve – Perhaps no person has been moreimportant to the Napa Valley wine industry than Robert Mondavi. Actually, that may be true for the entire United State's wine industry. His pioneering work on developing and selling the wine experience has changed the wine industry worldwide. Although Robert sold the company years ago and passed away recently, this wine remains the flagship for the winery. It's as good as it ever has been. This is a Bordeaux-styled wine that is elegant and complex. It drinks well young but really needs time for the oak to integrate and the wine to develop. It will last and improve in a good cellar for a couple of decades.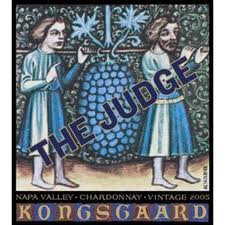 15. Kongsgaard Chardonnay The Judge – A California Chardonnay, that is as good as any Chardonnay anywhere. It is expensive and hard to find. John Kongsgaard is the idiosyncratic personality behind this wine that sells to his mailing list customers for $175 a bottle. Still, it is complex and ethereal. Light on its feet, yet bold and full of flavor. It needs some time in the bottle to reach its apex, but tastes so good now, it is hard to wait.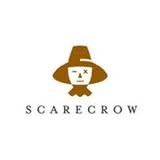 16. Scarecrow Cabernet Sauvignon – There are so many new producers, especially in the Napa Valley, who charge hundreds of dollars for their wines. Many wonder how they can do this as the wines have no track record. Truth be told many of these wines are not worth the tariff. One of the best ones of these wunderkind wineries is Scarecrow. They have only about 7 or 8 vintages under their belt, but there is a commitment to quality. So far, the results have been impressive. These are elegant wines that show well while young. How do they age? No one knows, but so far, they look like they will age just fine and be glorious with a decade or more of age.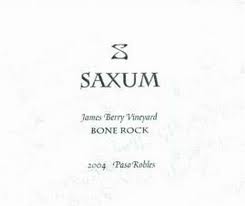 17. Saxum James Berry Vineyard Bone Rock – This was the first wine that Saxum released back in 2000. Named after a section of the vineyard that contained an ancient fossil. It used to be 100% Syrah but now uses some Grenache and Mourvèdre. This is a big wine that is delicious and rambunctious. Sure it is high in alcohol, and while some said it would fall apart after a few years, so far, all vintages are glorious and shy of maturity. It is always a crowd pleaser.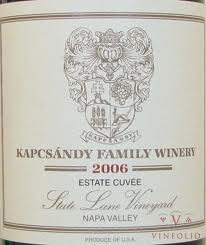 18. Kapcsandy Family Vineyards Cabernet Sauvignon State Lane – One of the truly great Cabernets being made in Napa. Some would call this part of the new wave of high end producers and that would be correct. Yet, Lou Kapcsandy is a traditionalist and this wine is more reminiscent of a First Growth Bordeaux.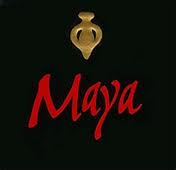 19. Dalla Valle Maya Red Wine – This is another classic wine. It requires time to demonstrate its pedigree. After ten years in the bottle, it is a delicious, complex California wine that can compete with anything its price range from anywhere.
20. Pride Mountain Claret Reserve – The Reserve lineup for Pride is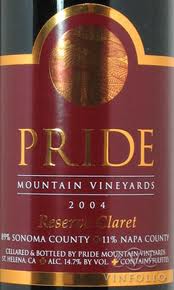 awesome. I think more people like the Cabernet Sauvignon, but I love the Claret. It's a blend of Bordeaux varietals coming from both Napa and Sonoma. The wine needs some time to develop but will last a couple of decades, easily, in a good cellar. The Claret is more elegant and feminine for my tastes while the Cab is a powerhouse. Both are great.
Tags: