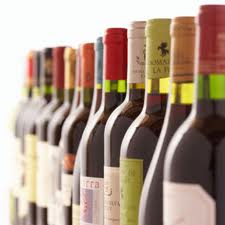 Ah the ubiquitous list. Everywhere you turn these days there is a top 10, the best 50, or some iteration of a who's who list. So we can't resist, besides, our Top 100 Most Influential Wine Industry list scored a lot of buzz, created a lot of chatter and even made a few enemies. This list is all about winemakers, those currently making wine here in America – not the great ones who have come before, but folks who make wines you can find now. There are some 7,000 bonded wineries in the U.S., and there's a lot of forgettable wine being made. And in a world of homogenization of wine styles and a sense that our domestic wine industry is not legitimate without a French or Italian flare, we desire to promote regional flavor profiles of all American wine craftspeople. There are names here you'll know and recognize, and names you never heard of but everyone on this list is influencing the public, fellow winemakers and the media in large and small ways. Use this list to learn about wines, varieties and regions you may not have considered; comment on it, share it with everyone, but above all continue your joy of being IntoWine.
100-Helen Keplinger: Influential winemakers understand potential. Keplinger is making extraordinary wines in unassuming steep, rocky vineyards of Amador and El Dorado counties in the Sierra Foothills, known for affordable but forgettable Zinfandels. Formerly she worked in Napa with Heidi Peterson Barrett, and Fiddlestix in the Santa Rita Hills. That was followed by a three years in Spain making wine for Melis. She returned to California working for Kenzo Estate, a $100 million, star-studded startup owned by a Japanese video-game mogul and was winemaker for cult Cabernet producer Bryant Family Vineyard. But it is the Foothills where she is changing the game.
99-Hardy Wallace doesn't make wine using numbers, recipes, or pretense but he does consider spicy fried chicken. Dirty and Rowdy is a side project of two couples in the wine industry, making wines you cannot mass produce - naturalistic, unconventional and food specific like a single vineyard, whole cluster Mourvedre, and an egg fermented Sémillon – exactly the style of wines that rarely get made anymore. They pursue exploration of what wine can be and that's exactly what's needed in a homogenized wine world.
98-Bryan Ulbrich of Left Foot Charley has assembled Northern Michigan's grape growers to produce wines that display the range of aroma and flavor found among the appellation.  What you end up with is a co-op of growers whose grapes, formerly sold elsewhere, are being turned into some of Michigan's best white wines, expressing individuality of site. Located in the former Northern Michigan Asylum for the Insane in Traverse City, Michigan, this urban winery focus on white wine varietals, hard cider, and sparkling wine and Ulbrich was the Winner of Jefferson Cup in 2011 for his Riesling
97-Craig Kritzer of Frogtown Cellars in Georgia is still under the radar, for now. But this Georgia winery continually competes in wine competitions against California wines…and wins. Helping to place Georgia on the wine map for dry red and white wines, Kritzer takes this a step further and is one of the few Georgia wineries to not blend some percentage of California grapes, juice or concentrate, with his wine, a common practice in Georgia. This keeps his consumers drinking 100% Georgia wine, and keeps them coming back.
96-Abe Schroner used to teach college students ancient philosophy. But after an internship at Luna Vineyards in Napa he started The Scholium Project, a winery rooted in the philosophical belief that only by experimenting with wine at the precipice of disaster can one challenge our understanding of what wine should be. Part Nutty Professor, part wine renegade (in the truest sense) Schroner is not constrained by orthodoxy nor a "bottom line," rather Schoener, explores the furthest reaches of wine's microbiological potential, and comes up with both successes and failures. But he attempts the new, and in that he affects change.
95-Ron Bitner has been growing high quality grapes in Canyon County, Idaho for over 30 years. Bitner Vineyards was planted in 1981 with the first production in 1985. There are 15 acres planted to Chardonnay, Cabernet Sauvignon, Riesling, Merlot, Shiraz, Petite Verdot and Viognier, and who would have expected that? He spent eight years on the Idaho Grape Growers and Wine Producers Commission, two of those as acting director. Bitner was instrumental on the petition that established the Snake River Valley AVA in 2007. In 2009 Bitner Vineyards was named Wine Press Northwest's "Idaho Winery of the Year."
94-Garrit Stoltz makes wine in an old funeral home in Hood River, Oregon. Stoltz Vineyards is a winery and négociant in downtown Hood River, over looking the Columbia Gorge River and producing single barrel lots of Pinot Noir and Chardonnay. To push the envelope and to create and influence his consumers, they also produce exclusive blends and unique varietal wines such as Fernão Pires, and Zweigelt, and the public cannot get enough of these unusual, small lots wines from an unusual place.
93-Paul Sloan: As Small Vines Wines proprietor and viticulturalist based in Sebastopol and pushing compact spacing, Sloan's philosophy is that high-density plantings focus the energy of the vine into smaller, more intensely flavorful clusters, producing better quality wine, as is evidenced by his Pinot Noirs. Striving to innovate, not duplicate, Sloan advocates water conservation, soil conservation, and utilizing more efficient machinery to reduce pollutant outputs. He utilizes close spacing of vines similar to what you find in Burgundy and Bordeaux and many grape growers are taking notice.
92-Steve Doerner has been making sustainable wines from his early days in California at Calera (in the barely noticeable Hollister region of California), before moving to helm Christom Vineyards in the Eola-Amity Hills AVA of Oregon, where Doerner has put down roots. He crafts Pinot Noir and other varietals with native yeasts, and no fining or filtering, receiving critical praise from every major wine publication for a variety of his wines, not just Pinot Noir. Sustainably farmed, he shows that sourcing the right fruit shows off the land more than winemaking does.
91-Jared and Tracey Brandt. By experimenting with novel techniques such as making wine using grapes growing wild in abandoned vineyards, and a steadfast refusal to use new oak, Donkey and Goat Winery is helping to change the way wine is made. They're also changing precisely where it is made: they produce their distinctive Rhône-style wines in a warehouse in downtown Berkeley, California, in the heart of fast-growing urban-winemaking country. This reduces the mystique and pretentiousness of the wine industry, making accessible wines for the masses.
90-Daniel Daou is committed to producing collectible, world-class Bordeaux style wines to rival those of the most respected appellations in the world. But the thing is, his wines come from Paso Robles. Daou and others like him have raised the bar, very high, in order to show that Paso Robles' signature grape should be Cabernet Sauvignon with the potential to rival Napa. That's a bold agenda, but Daou and his meticulous attention to detail is pulling it off. 
89-Tony Kooyumjian of Augusta Winery in Missouri understands the history of his region– the people, the places, the wineries that preceded his. He had a major role in having Augusta declared the very first AVA in 1980. He has won the Governor's Cup and he operates Montelle Winery as well. As a champion of Norton, hybrids and other unique mid-west wines he has pushed the acceptability for these wines to a broader American public
88-Kris Kane of 21 Brix is working with dozens of varieties including, Cayuga, Blaufrankish and virtually unknown Noiret and his wines are available nationally through Olde Chautauqua Farms. Kris makes stylish, dry, Vinifera wines in the Lake Erie region where winemakers have historically left aggressive residual sugar in the wines for their regional consumers, which also made them unappealing to the wine trade and general public. That tide had turned. If and when Lake Erie is on the map, it will be because of him.
87-John Charito might be a mere whisper on the wind, especially since his winery in the Mendocino region of Ukiah is so obscure, you've probably never heard of him. But the Italian born Charito produces true Italian varieties like Negroamaro and Nero D'avola, both of which he petitioned TTB to include on their varietal list, thereby becoming the first U.S. winery to get them on a wine label. Then Charito became the first U.S. winery to produce Nero d'Avola.
86-Dan Lee opened the doors of Morgan Winery in 1982 when Monterey County was barely a blip on the radar. Their very first Monterey Chardonnay earned a Gold Medal at the LA County Fair and a Platinum Medal from Wine & Spirits Magazine. Since then, Morgan has earned "Winery of the Year" honors from Wine & Spirits, and the San Francisco Chronicle. Dan's leadership and expertise in the district led to his being named the first Board President of the newly formed Santa Lucia Highlands' winegrowers association in 2005.
85-Hank Beckmeyer of La Clarine Farms in the Sierra Foothills of California makes wines that are alive in the glass. Beckmeyer farms 10 acres according to the principles of the Japanese agricultural philosopher Masanoubu Fukouka, known as Do Nothing Farming, whereby the land does what the land wants to do. There is a minimalist approach in the vineyard and cellar which shows in his Mourvèdre, rosé, red blends, and Viognier.  Beckmeyer is part of a new generation returning to the land.
84-Thomas Rivers Brown made history as the youngest winemaker to score two perfect 100 point ratings from Robert Parker, the first time two Cabernets from the same producer in the same vintage have received two perfect ratings. Then Wine Spectator, awarded him two 100 point ratings to his Cabernet Sauvignons, making Thomas the first American winemaker to ever receive 100 points from Wine Spectator. Aside from that tidbit he consults for over a dozen labels in Napa, casting his influence far and wide. Food & Wine Magazine named him Winemaker of the Year.
83-Morgan Twain-Peterson: As winemaker and proprietor of Bedrock Wine Company in Sonoma, Twain-Peterson is also one of the founders of the Historic Vineyard Society which advocates for the identification and support of older heritage vineyards. He has also passed the prestigious Master of Wine exam and upon successful completion of the dissertation will become one of the less than thirty American M.W.'s. His dedication to older vineyards ensures not only unique wines, but maintains historical integrity to vineyards that might otherwise be lost.
82-Clay Shannon recognized the potential of Lake County long before it was fashionable. Committed to preserving his land, not only for the great vineyard sites but also for the bear, elk, mountain lions, eagles and other creatures which live there, only 35% of his 1,400 acres have been converted to vineyards. The vineyards have corridors open to migrating animals and protect sensitive nesting areas. His portfolio of award-winning Shannon Ridge wines includes the Single Vineyard Collection, and Ranch Collection, as well as affiliated brands Vigilance, Hillgate, Dos Brotos, Dalliance, Cross Springs, and now High Valley Vineyard. Shannon Ridge's vineyards are certified sustainable.
81-Johnathan Lachs of Cedarville Vineyards in the small Fair Play appellation of the Sierra Foothills uses organic growing to produce intense Rhone wines, varieties that Lachs and others have been promoting over the standard Zinfandel offerings. After nearly a decade of producing wine here, the region is getting more and more acclaim, in large part to Lachs and others like him who make excellent wines at terrific price points, while deviating away from the traditional wines of the Foothills.
80-Joe Hart. Quiet and unassuming, Hart Winery is an earlier pioneer of the Temecula Valley, outside of San Diego, and Hart was only the fourth person to start a winery here. He has spent over 30 years as a champion for the Temecula wine region. Hart Winery capitalizes on the soils and climate at 1,500 feet above sea level to produce the premium varietals like Merlot, Fume´ Blanc, Viognier, Grenache Rose´, Syrah, Sangiovese, Zinfandel, Cabernet Sauvignon and Cabernet Franc.
79-Jordan Harris is winemaker and general manager of Tarara Winery in Leesburg, Virginia. While many of Virginia's vintners are concentrating their efforts on the sure sellers like Bordeaux-style blends and Chardonnay (which frankly don't show well here) Harris champions varieties that are often overlooked. Pushing the boundaries of his various blends, Harris is blazing trails in the state with bottlings like his blends of Tannat, Petit Verdot and Pinotage; and a white wine mix of Viognier, Roussanne, and Petit Manseng. Bucking the trend, and providing the consumer with choices is where Harris succeeds.
78-Jeff Emery. As owner and winemaker of Santa Cruz Mountains Vineyards for the past 35 years, his focus was on Pinot Noir, though he was the first winery with the first label in the U.S. to be exclusively focused on Iberian varieties, which are now more commonplace. In addition to mentoring younger winemakers Emery has long been advocating for moderate alcohol and oak in today's wines. His second brand, Quinta Cruz features only varieties that originated on the Iberian Peninsula but are now grown here in California. These Portuguese and Spanish varieties include Tempranillo, Touriga Nacional, Touriga Franca, Souzao, Graciano, and Tinto Cão, bringing diversity to the marketplace.
77-Manfred Krankl of Sine Qua Non in Santa Barbara makes cult wine for wine nerds. To get a shot at sampling them, you almost have to know someone who knew Manfred Krankl back when he first started making them when he was still sommelier at Campanile in Los Angeles. Small lots, sold virtually only via mailing list, Krankl has managed the rarest of feats - to be a true cult winery, one that doesn't give a damn about press, reviews, a fan base or anything other than making killer wine how he wants and when he wants.
76-Caleb Foster. Throughout a winemaking career spanning two decades, three continents and with experience gleaned from working at wineries like Woodward Canyon, Chateau Ste. Michelle, Rapaura Vintners (New Zealand), and Bookwalter, Foster has established himself as one of Washington State's best winemakers. As the previous winemaker for Buty, he created an acclaimed portfolio several pioneering blends including Cabernet/Syrah, which became some of the defining wines of Washington winemaking. Practicing organic farming and getting his wines consistently praised by the national wine press, Foster's single minded focus on single vineyard wines has paid off.
75-Charles Smith. A decade ago, Smith, a California native, was managing a rock band in Copenhagen when he made a career shift: Smith taught himself how to make wine by creating tiny lots of Syrah for his own K brand. Now his wines are some of Washington's most sought-after. And Smith's The Magnificent Wine Company wines (House Wine Red and White) and "modernist" Charles Smith Wines (The Velvet Devil Merlot, Kung Fu Girl Riesling and more) are among the best values anywhere. Food and Wine Magazine named Smith Winemaker of the year in 2009. 
74-Ian Brand. After moving to California to pursue surfing, Brand found his calling at Bonny Doon in Santa Cruz, where he was assistant winemaker. He has also been winemaker for Nicholson, and Pierce Vineyards and consults for various clients in the Monterey region. Coastview Vineyards, and Le P'tit Paysan, are his labels and Brand is experimental and eager to push the envelope in the Salinas Valley. Known for his progressive approaches to plantings, commitment to organic farming and tireless promotion of Monterey as the next region to watch, Brand tireless searches funky forgotten parcels of lonely vineyards to bring back to life.
73-Ben Smith of Cadence has been quietly producing superb wines at his urban winery in South Seattle since 1998. Obsessed with letting his wines express the characteristics of the vineyard sites he balances boldness with elegance. Focusing on Bordeaux-style wines, he combines grapes from the Red Mountain AVA with an Old World sensibility and a gift for finding the right blend. He makes his own label, Cara Mia, from which he produces extraordinary Cabernet Franc, Merlot, Cabernet Sauvignon and Petit Verdot blends. Under the radar, but over the top in quality, Cadence shows how great Washington wines can be.
72-Marco Capelli. The name might not be familiar, even though Capelli spent 17 years at Sawnson Vineyards in Napa. But it is his work in the tri-county Sierra Foothills, where Capelli has not only his own label, but where he has been a consultant winemaker to the likes of Miraflores, Toogood Estate, Andis, Rancho Olivo, and Indian Rock, among others. It is here where Capelli has been the driving force of quality for the Sierra Foothills wines, elevating their quality and stature.
71-Stephen Bernard is the winemaker for Keswick Vineyards in Virginia, helping to shape the full potential of the Virginia wine culture. He started working in the wine industry at the oldest winery in South Africa and joined Keswick Vineyards as an intern and held that position until 2004 when he took the position of Winemaker at Rappahannock Cellars, but two years later returned to Keswick Vineyards as the Winemaker and General Manager. Keswick is one of the few wineries that ferments most of its wines without the addition of yeast and does not fine or filter any of their reds.
70-Maggie Harrison was living in Santa Barbara working as assistant winemaker at Sine Qua Non. She had no plans to leave but a random vineyard site in Oregon's Willamette Valley changed everything. The rocky 11-acre Antica Terra vineyard, located on a prehistoric seabed grows extraordinary Pinot Noir and her Antica Terra's 2009 vintage was ranked No. 1 in a blind expert tasting of 39 of the top Pinot Noirs in the world. Her California wine project, Lillian, focuses on Syrah. Food & Wine Magazine chose her as Winemaker of the Year.
69-Joe Davis of Arcadian Winery is a believer in Old World methods of crafting Pinot Noir and Chardonnay. A classicist, his wines often need a few years to really offer their charms. He developed the Pinot Noir program at Morgan Winery in Monterey, then moved to winemaker at Bernardus Winery. Davis is now one of the best known figures in Santa Barbara wine country, thanks to his top-quality Chardonnays, Pinot Noirs, and Syrah's. At the heart of Arcadian's success is Davis's terroir-driven philosophy: make wines that fully express the distinct characteristics of each vineyard.
68-Wes Hagen of Clos Pepe Estate not only turns out stellar Pinot Noir and Chardonnay solidifying the Santa Rita Hills appellation in Santa Barbara County, he has tirelessly promoted the region as a whole. He has successfully petitioned and guided three AVA's in Santa Barbara to fruition in the last 20 years, never an easy feat, but one which helped to identify Santa Barbara's diverse growing regions, including Santa Rita Hills, Happy Canyon (where Cabernet Sauvignon is beginning to flourish), and Ballard Canyon.
67-Jon McPhearson of South Coast Winery in Temecula oversees a dizzying portfolio of red, white, sweet and sparkling wines, helping to elevate the image of the Temecula wine region and Southern California. Named California Winery of the Year for three years by the California State Fair, he has affected the perception of Southern California winemaking, and in the process has become one of the regions most awarded, and popular wineries in Temecula.
66-Alan Phillips helped develop Monticello Cellars. Various consulting jobs led him to New Zealand, Germany, France, Spain, and Portugal, giving him the opportunity to view winemaking on a global level. He became winemaker at Byington Winery in the Santa Cruz Mountains, then he moved to director of winemaking at Foley Estates and Lincourt Vineyards in Santa Barbara. He presently makes wine for Mercy (Monterey) as well as his own family winery, Fontes & Phillips in Santa Barbara, showcasing small, intriguing lots of wine.
65-Lee Lutes of Black Star Farms in Michigan recently hosted a Twitter tasting marking the release of two new vintages of sparkling wine at a modest price. As the head winemaker for Black Star Farms Lee Lutes overseas winemaking operations for two processing facilities on the Leelanau and Old Mission Peninsulas. He also directs the distillation program that produces European style fruit brandies and dessert wines, giving credence to the Michigan region, as viable region to be reckoned with.
64-Andrew Meggitt has been in the wine business for over 20 years. A native of New Zealand, Meggitt joined the St. James Winery in Missouri in 2002. Under his direction as executive winemaker, St. James Winery has consistently been among the top gold medal awarded wineries in the U.S. Meggitt creatively stretches the boundaries of traditional winemaking while integrating both old and new-world techniques. At 200,000 cases, St. James is best known for their dry Chambourcin, but also sweet, semi-sweet, and fruit wines, showing that even unknown wines can, and should, make an impact.
63-Adam LaZarre gained recognition was during his eight-year tenure at Hahn Estates in Monterey County. LaZarre left Hahn for a job closer to home and became winemaker for Villa San-Juliette in San Miguel, near the up and coming Paso Robles area and was part of the team that created the superstar wines of Rex-Goliath and Cycles-Gladiator. He's also the consulting winemaker for Hearst Ranch Winery and has his own label, LaZarre Wines, where he makes Pinot Noir and Sauvignon Blanc, displaying a diversity of style and showcasing the Central Coast.
62-Duncan Arnot Meyers and Nathan Roberts: Eight years after founding their label, Arnot-Roberts, these two have made a string of wines that defy conventional wisdom. Pulling fruit from Sonoma, Mendocino, and Sonoma, their addition of the obscure Trousseau, Sylvaner and Ribolla Gialla grapes to their roster of California's odd-ball grapes keeps these kind of unknown varieties at the forefront. The San Francisco Chronicle selected them as Winemaker of the Year in 2013.
61-Steve MacRostie, founder of MacRostie Winery and Vineyards has earned critical acclaim since being founded almost a quarter century ago. Some of the winery's most noteworthy praise has come with MacRostie's focus on Sonoma Coast Chardonnay and Pinot Noir, and the addition of vineyard-designate wines from the tumultuous Wildcat Mountain Vineyard; proof that even the most difficult sites can produce noteworthy wines. MacRostie was recognized in Wine & Spirits Magazine's 20th Annual Restaurant Poll, as one of America's Most Popular Chardonnays.
60-Andrew Quady. Napa, Sonoma, Santa Barbara - these are the names you associate with wine. But Madera County in Central California? Quady Winery has been proudly making sweet wine here since 1975 refining the art of dessert wines and varieties which other wineries have ignored, including vermouth. Additionally the sheer focus of crafting sweet wines in a wine world that uniformly disrespects sweet wines takes a lot of guts, and a lot of dedication that sweet wines are not an enemy.
59-Jim Bernau of Willamette Valley Vineyards was the first person to take his own company public. He has contributed his expertise as President of the Oregon Winegrowers Association, in addition to lobbying for passage of the Oregon Wine Advisory Board and its financing provisions, which advocated passage of laws permitting wineries in exclusive farm-use zones, direct shipment of wine to consumers, in-store wine tastings and a winery marketing tax credit, ultimately benefiting wineries across the U.S. Bernau launched his own employee biodiesel program; offering biodiesel each month to each employee, at no cost.
58-Kenneth Volk started Wild Horse Winery in Templeton, which he built into a powerhouse national brand. After selling Wild Horse, Volk resumed winemaking starting Kenneth Volk Vineyards in Santa Maria, with a 2nd tasting room in Paso Robles. What sets Volk apart is his love for, and constant support and promotion of, heirloom varieties like Negrette, Cabernet Pfeffer, Blaufrankish and Aglianico, among others. Without winemakers like Volk many of these relatively unknown wines might never get made, and never be appreciated by the public.
57-Bob Betz of Washington State not only holds the title Master of Wine, but he worked 28 years with Stimson Lane Vineyards and Estates, with interests in Washington and California, Antinori (Col Solare) and Dr. Loosen (Eroica). Betz retired from Stimson Lane and formed Betz Family Winery focused on 3,000 cases of red wines from Washington State's Columbia Valley using Bordeaux and Rhone varieties. Though Betz sold his winery he continues to consult on winemaking, becoming a mentor for many other Washington winemakers.
56-Steven Mirassou has helped define Livermore Valley and continues the family's six generations of winemaking in the Livermore Valley with his wine brands, Steven Kent Winery, and La Rochelle Winery, currently making stellar Chardonnays. He is the only family member connected to the family winery who still owns a wine brand. Steven Mirassou purchased La Rochelle brand from his cousins, fifth-generation family members, Daniel and Peter Mirassou in 2005, and continues to be the voice for the under-rated Livermore Valley.
55-Dan Petroski makes a captivatingly refreshing white wines out of Ribolla Gialla, Tocai Friulano and Chardonnay, which demonstrate that Napa can do crisp and lively white wines as well as weighty and powerful reds. By day, Petroski is the winemaker at Larkmead, a historic property that makes fine if conventional Napa Valley wines. At Massican, Petroski shows a fascinating alternative side of Napa and promotes Italian varieties grown in California.
54-Wendy Stuckey. Born and raised in Australia, Stuckey left the Barossa Valley to join Chateau Ste. Michelle as its white winemaker. Prior to this Stuckey was considered one of Australia's best white winemakers while working with the Fosters Group based at the Wolf Blass Winery for 15 years. She was responsible for some of the company's iconic white wines, most notably the highly regarded Wolf Blass Gold Label Riesling. Today her commitment to Riesling is as strong as ever, making eight iterations of American Riesling.
53-Christian Roguenant: Baileyana and Tangent Winery's winemaker oversees an ever growing production of Chardonnay and Pinot Noir but he is particularly eager to see the U.S. embrace lesser-known varietals such as Albariño and Grüner Veltliner, which are now fashionable. He makes cool climate Grüner Veltliner under the Zocker label in the Edna Valley. Roguenant has aggressively pushed for unknown grapes, thereby creating awareness and a market for them. 
52-Fred Frank manages Dr. Konstantin Frank in the Finger Lakes region in New York, and studied winemaking in Germany. As Konstantin's grandson, Fred Frank, has expanded the business tenfold, working closely with winemaker Peter Weis, and Dr. Frank wines are now distributed in 36 states and internationally. Earning 79 gold medals in 2012, their wines, specifically Riesling, have earned the reputation as world class. Wine Enthusiast nominated the winery American Winery of the Year, and the winery is one of the Finger Lakes' Most Award-Winning Wineries raising the bar for American Riesling.
51-Jeff Meier of J. Lohr advocates for the Arroyo Seco region of Monterey County and Paso Robles. As head winemaker for J. Lohr for nearly 30 years, Meir oversees a broad portfolio of highly successful wines, and makes Valdiguié and an award winning non-alcoholic wine. An active member of the American Society of Enology and Viticulture, Meier works on tannin management experiments in conjunction with the University of California, Davis.
50-Dave Ramey is held in high esteem as a true innovator, a talented wine artisan and an industry revolutionary. More than 30 years ago Ramey helped lead the charge away from technically proficient, squeaky clean wines toward natural winemaking methods that embrace site, indigenous yeasts, sur lies aging and malolactic and barrel fermentation. He was instrumental in crafting a new California style of Chardonnay that was richer, more lush and silky smooth than previously known. As a result, he created a benchmark style now emulated by many.
49-Greg Harrington is the founder of and winemaker for Gramercy Cellars in Washington State. His winemaking focuses on minimalist intervention in the winemaking process. Having passed the Master Sommelier exam, he uses those skills to craft Syrah, Cabernet Sauvignon and Tempranillo. Seattle Magazine named Greg as "Best New Winemaker in Washington" and Gramercy Cellars "Best New Winery." Wine & Spirits Magazine has named Gramercy among the Top 100 Wineries in the World three years running.
48-Cameron Hughes is a wine négociant. He does not own a vineyard or a winery but outsources all the labor that goes into making a bottle of wine; growing the grapes, crushing and fermenting them. Working with wineries and vineyards in California, Oregon and Washington, as well as in Europe, he is on track to produce 300,000 cases of wine utilizing an effective business model under four different labels. His mid-priced wines routinely receive awards and accolades bringing diversity and consumer friendly wines to the masses.
47-Ehren Jordan is better know, or maybe not, as the winemaker at Turley, not Helen herself, for 18 years, helping to craft iconic California Zinfandels. But his Faille label has taken off and is an anomaly in Napa where he makes tightly allocated and highly regarded Pinot Noir, Chardonnay and Syrah, proof that the right winemakers can make high alcohol Zinfandels while also making delicate Pinot Noir. The San Francisco Chronicle named him Winemaker of the Year in 2008.
46-Tony Soter founded Etude Wines specializing in Pinot Noir. After a lifetime of California wine consulting Soter decided to leave California for good. He currently spends all his efforts on his Oregon wine label, Soter Vineyards. Soter has worked with such famous wineries as Stag's Leap Wine Cellars, Stonegate, Spring Mountain, Chappellet, Sequoia Grove, Robert Pepi, Araujo, Niebaum-Coppola, Shafer, Spottswoode, Viader and Dalle Valle, leaving his influence on some of Napa's top wines.
45-Neil Collins of Tablas Creek Paso Robles legally imported Rhône grape varieties from France, propagating them in a nursery at the winery after they were released from quarantine. The availability of this new vine material helped raise the quality of Rhône grapes in the U.S., and wineries all over the country are growing the so-called Tablas Creek Vineyard Selections in their vineyards. Currently they are the only winery in the U.S. to have planted Picardan, continuing to stretch the boundaries of grape selection in America.
44-Milla Handley. After earning a degree in Fermentation Sciences at Davis, Handley worked for winemaker Richard Arrowood at Chateau St. Jean, then moved to the remote winemaking region of Anderson Valley in Mendocino, where she became assistant winemaker to Jed Steele at Edmeades Winery. She struck out on her own making the first Handley Cellars Chardonnay in her basement when Anderson Valley was still uncharted viticultural territory. She was the first woman winemaker to have her name on a label, and she has emerged as a champion of Anderson Valley as a winemaking region. She is committed to producing Pinot Noir, Gewürztraminer, and sparkling wines.
43-Gary Eberle has earned the title, the "grandfather of Paso Robles wine." One of the first to purchase major acreage in Paso, and then build one of the first large commercial wineries long before anyone had ever heard of the area, his tireless promotion of the Paso Robles wine region is clearly evidenced today with a region labeled as "the next Napa." As the single most awarded winery in the country, constantly winning at competitions across the U.S., Eberle continues to promote not only Paso Robles, but wines which reflect a sense of place, while retaining solid value. Though Gary eventually hired winemaker Ben Mayo, Eberle himself occasionally produces terrific Reserve Cabernets.
42-Elias Fernandez has been the winemaker at Shafer Vineyards in Napa for 28 years - a lifetime in winemaking terms. While some winemakers hopscotch from winery to winery, Fernandez prefers working for the same vineyard. His father from Mexico and his mother from Napa harvested prunes and crop trees before there were grapes, teaching Fernandez the value of the land. Both Quarterly Review of Wines, and Food & Wine Magazine named Fernandez "Winemaker of the Year." Shafer Vineyards was selected as one of the "25 Great Vineyards in the World" by Wine & Spirits Magazine, and Fernandez received a "Hall of Fame" award from the Hispanic Scholarship Fund in Washington D.C.
41-Daryl Groom has held numerous positions in the wine industry including Vice President of Winemaking for Peak Wines International, and Beam Wine Estates, and both Senior White Winemaker, then Senior Red Winemaker for Penfolds Wines in Australia. His foundation was producing Penfolds famed red wine, Grange, which he oversaw six years. He has been named Winemaker of the Year by the LA Times, The San Francisco Chronicle, the Huston Chronicle, Quarterly Review of Wines, and others. He currently produces Groom Wines, and judges at international wine competitions, and his Colby label raises money for heart health-related charities since his own son, Colby, suffers from a heart condition.
40-Lynne Penner-Ash was one of the first female winemakers in Oregon, blazing a trail which allowed others to follow and still motivates women winemakers after 30 years n the wine business. She started at Stag's Leap in Napa, then left for Oregon to start work at Rex Hill winery. Along the way she nurtured the Penner-Ash brand which has grown from a mere 125 cases of Pinot Noir in 1998 to today's production of roughly 9,000 cases of Pinot Noir, Syrah, Viognier and Riesling. 
39-Richard Sanford is a Burgundy fan and inductee into the Vintners Hall of fame by the Culinary Institute of America. Graduating from UC Berkeley with a degree in geography he drove across Santa Barbara County with a thermometer before settling on a site west of U.S. Highway 101 in the Santa Ynez Valley to plant Pinot Noir. For some years Sanford had the west side of the highway to himself; he was the first winemaker to prove the potential for Pinot Noir in the chilly Santa Rita Hills. He founded Sanford Winery in 1981 and spent the next 20 years making some of the best-regarded Pinots from the region. Sanford left his namesake winery in 2005 and founded Alma Rosa Winery.
38-Celia Welch is an independent winemaking consultant who makes wine for some of Napa's most prestigious labels, including Kelly Fleming, Scarecrow, Buccella, Hollywood & Vine, Keever, and others. Formerly she worked with Cornerstone, Silverado Vineyards, Robert Pepi and Staglin Family, among others. She has become an icon, known for making big, intense, classic Napa Cabs and for mentoring young wine professionals. She makes yet another Cab for her own Corra label and has devoted her influence almost single-mindedly to Cabernet Sauvignon.
37-Steve Matthiasson started out as a vineyard guy, not a winemaker, but with clients that included Araujo, Spottswoode, Chappellet, and Stag's Leap, Matthiasson gleaned valuable info on creating fresh, vibrant new wines. With his "grapes come first" sensibility, his skill at balancing lusciousness with crisp intensity and his fascination with little-known varieties, Matthiasson is helping to change the Napa Valley paradigm.
36-Aaron Pott is taking Napa Cabernet Sauvignon back to its roots avoiding artificially concentrated, super fruity wines championing profound single-vineyard reds. He also makes wine for star properties like Blackbird, Seven Stones, Quixote and Bello Family. Pott's influences are far-ranging, he has managed Bordeaux châteaus and made wines all over the world, but his true inspiration is his home turf, Napa. He was named Winemaker of the Year in 2012 by Food & Wine Magazine.
35-John Williams of Frogs Leap Winery in Rutherford is a pioneer on the Napa organic scene, and an advocate of dry farming, and composting. Irrigated grapes, Williams feels, lack the flavor of those from dry-farmed vineyards. His vineyard was the first to have received LEED certification, and his operations run on solar power, geothermal, recycling, and lightweight bottles. But his influence doesn't end there. All of his farm workers are full-time, benefited workers. At 60,000 cases and yet a small carbon footprint, Williams shows that winemaking can have a minimal impact on earth's resources.
34-Mike Benziger leads one of the most prominent and one of the last in-tact families in the wine industry. Based in Sonoma, the 30-year old Benziger Family Winery is widely known for their pioneering exploration and practice of biodynamic, organic and sustainable agriculture and grape growing. Though they did not start out this way, as time evolved, they began to embrace a different way of farming. The validation of this is high scoring wines in the national press and medals at wine competitions. Through dedicated promotion of these practices, biodynamics is gaining more traction as a viable farming method.
33-Chris Camarda is winemaker at Andrew Will in Washington State, whose wines routinely score 90 points and over in the major wine magazines. You may think scores are meaningless, but the attention Camarda has achieved has helped to give new life to Washington State wines. Wine & Spirits Magazine called his winery, located on an island off the Seattle coast, America's Best Washington State Producer, and named him one of the 50 most influential winemakers in the world
32-Bob Cabral with over 25 vintages in Sonoma, Cabral, winemaker at Williams Selyem, has crafted wines from world-class vineyards. His extensive charity work for under-privileged children is matched only by his association with other charity work including with Emeril Lagasse's Carnivale du Vin, Chef Charlie Palmer's Pigs & Pinot, and recently crafting a wine with close friends Jonathan Cain (of Journey) and Michael Browne (of Kosta Browne) to produce the charity auction-only Revelation Pinot Noir. He was named Winemaker of the Year for 2011 by Wine Enthusiast Magazine.
31-Gary Farrell is a pioneering Russian River Valley producer of Pinot Noir and Chardonnay. While local producers focused on Chardonnay, Cabernet Sauvignon and Zinfandel, Farrell saw amazing potential for Pinot Noir in the Russian River Valley. His first release, the 1982 Gary Farrell Pinot Noir from Rochioli Vineyard, went on to be one of the most decorated wines of the vintage. Similar successes with subsequent vintages quickly established Farrell as one of California's premier producers of Pinot Noir. He sold Gary Farrell Winery, and is currently at work on Alysian, as winemaker and co-owner.
30-Kris Curran has helped establish some of the premium wineries in Santa Barbara, most notably Sea Smoke in the Santa Rita Hills, getting them to a place of near cult like status early on. She was assistant winemaker at Cambria, launched Koehler, and was winemaker at Foley Estates, transforming them into sought after wines. But all the while she crafted her own wines under the Curran label, making some of the first Grenache Blanc in California and staying true to her vision of her own wines. The San Francisco Chronicle named her Winemaker of the Year. 
29-Rick Small of Washington's Woodward Canyon was instrumental in establishing the Walla Walla AVA, and forming his winery in 1981. Since that time, Small has consistently produced premium, award-winning Cabernet Sauvignon, Merlot, Chardonnay, Grenache, Dolcetto and other varietals, proving that the region was capable of producing top quality wine. Housed in a restored 1870's farmhouse, the winery has always focused on sustainable practices both in the vineyard and in the day-to-day operations at the winery. 
28-Mark Aubert has had a distinguished winemaking career including a 12-year stint at Peter Michael where he followed Helen Turley. Aubert succeeded Turley again several years later at Colgin Cellars. He has been a winemaking consultant for several prestigious wineries including Sloan, Bryant, and Futo. He crafts outstanding vineyard-designate Chardonnays and Pinot Noirs from estate and leased vineyards in the Russian River Valley and Sonoma Coast in a full-blown hedonistic style.
27-Stephane Derenoncourt is a self-taught winemaker who continues to spread his wings as a consultant, with projects in Italy, Spain, Chile, China, India, Turkey, Lebanon and Bordeaux. He consults for Francis Ford Coppola's Rubicon in California and now makes a cool-climate, high-altitude Napa range of wines under his own name. He was instrumental in validating terroir in places like Lake County's Red Hills, and the new Coombsville AVA in Napa
26-Karl Wente is the fifth generation winemaker for Wente Vineyards, the country's oldest, continuously operated family-owned winery. Wente started out at Peter Michael in Sonoma and then Brown Brothers in Australia. With his innovative thinking, Karl helped carry the torch forward with the nation's number one varietal, Chardonnay. The Wente family has a deep history with the grape, and the Wente's celebrated bringing Chardonnay cuttings from France to California in 1912! The Wente Chardonnay clone makes up approximately 75% of California's planted Chardonnay. Wente continues to crusade for Chardonnay making four very different iterations helping to showcase the versatility of the varietal.
25-Genevieve Janssens was named Winemaker of the Year for 2010 by Wine Enthusiast Magazine. She began her relationship with Robert Mondavi Winery in 1978 and in 1989 she became Director of Production at Opus One Winery and in 1997 she was named Director of Winemaking at Robert Mondavi Winery. She now carries on the legacy of Robert Mondavi by creating wines that stand in the company of the world's finest. She is a skilled winemaker with a strict work ethic, the ability to manage teams and, perhaps most importantly, an understanding of the vineyards, which is why she has longevity.
24-Dan Karlsen of Talbott in Monterey has catapulted from being one of the most respected Central Coast wineries to one of the finest Chardonnay and Pinot Noir producers in the U.S. This has helped to solidify the position of the Santa Lucia Highlands as one of the best places in the world for growing Pinot Noir and Chardonnay. Dan is a Burgundian variety specialist, who brings three decades of winemaking and winegrowing experience to Talbott and he has helped to create a renaissance for Monterey County Chardonnay and Pinot Noir, and is helping to pioneer a switch to screw caps for premium wines.
23-Bob Lindquist of Qupe located in Santa Barbara County focused his efforts on Syrah and other Rhône varieties and helped define Santa Barbara's potential with these grapes, but continued to craft ever-popular Chardonnay. In 1989, Bob joined his old friend Jim Clendenen (who founded Au Bon Climat in 1982) to build a winery of their own under a lease agreement with Bien Nacido Vineyards, the regions best known vineyard. The two continue to produce their wines at the elegant facility, located on the Santa Maria Mesa. Wine & Spirits Magazine named Lindquist one of the 50 Most Influential Winemakers. 
22-Jim Clenenden of Au Bon Climat in Santa Barbara has cultivated an international reputation for Pinot Noir, Chardonnay, Pinot Blanc, and Pinot Gris. Clenenden was on Robert Parker's short list of Best Wineries in the World, and he was selected by Oz Clark in as one of 50 worldwide creators of Modern Classic Wines. The Los Angeles Times selected Clendenen as #8 in their Top Twenty California Winemakers, and as Winemaker of the Year. Food & Wine Magazine named him Winemaker of the Year and Wein Gourmet, Germany's leading wine magazine, named Clendenen Winemaker of the World. Wine & Spirits named him one of the 50 most influential winemakers. He has mentored many Santa Barbara winemakers.
21-Bob Levy started his career as a winemaker at Rombauer in the early 1980s, then devoted 15 years as winemaker at Merryvale. During his tenure at Merryvale, Levy partnered with Real Estate Developer Bill Harlan to create a first growth Napa red wine. That wine, Harlan Estate, commands prices close to $700. Bob Levy is responsible for Harlan Estate and the two other Harlan brands: Bond, and The Maiden, and these wines have left a lasting mark on Napa. Since his success with Harlan, Levy has started a personal brand, Levy & McClellan, with his wife, winemaker Martha McClellan.
20-Kim McPhearson of Texas has almost single handedly shaped the perception of Texas as a viable wine producing state. In 2008 he opened McPherson Cellars out of an historic 1930s-era Coca Cola bottling plant in downtown Lubbock. With wines made from French Rhone, Italian and Spanish varietals, McPhearson has won over 450 medals in state, national and international wine competitions. He was inducted into the Who's Who in Food and Wine in Texas Hall of Fame.
19-Justin Smith of Saxum has become one of the leading fine winemakers in Paso Robles, proving the staying power of this region and helping to define it as a prime Rhone area. Making only Syrah, though consulting for other wineries like Epoch. Smith has earned stunning high scores for his wine from the top wine press including receiving Wine Spectator's 2010 award for the #1 wine in the world for his 2007 Saxum, James Berry Vineyard. Smith has proved the staying power of Paso Robles.
18-Paul Dolan started out as the winemaker for Fetzer in Mendocino, helping ramp up production to over two million cases and fundamentally beginning the shift toward more conscious, sustainable farming. He moved on to form Paul Dolan Vineyards, and Mendocino Wine Company and fully supports and promotes biodynamic farming practices. Dolan introduced the Code of Sustainable Winegrowing to the Wine Institute, authored a book on sustainable farming and served on President Clinton's Council on Sustainability and speaks across the U.S. advocating for healthier farming practices.
17-Joel Peterson. While working as a microbiologist, Peterson co-founded Ravenswood Winery with $4,000, no vineyards and no winery. Focusing on single vineyard Zinfandel Peterson was instrumental in showing how well the grape reflects its site. Peterson's wines helped preserve some of California's oldest vineyards. In spite of being sold to behemoth Constellation Brands Peterson stayed with Constellation as a senior Vice President and Ravenswood's head winemaker, where he has continued to promote and produce the excellence of single-vineyard Zinfandel,
16-Sean Thackery has always been a renegade. Many of his winemaking techniques are historically based. He is committed to creating natural wines and is more than willing to take risks in order to create wines of personality. The highly-allocated results are made in Thackrey's distinctive style: powerful and intense with rugged tannins using methods culled from ancient texts. Thackrey blends by taste and doesn't keep track of the fruit that ends up in each blend so it's different from year to year. 
15-Greg LaFollette was named Winemaker of the Year in 2010 by the California Wine Report, and has spent years mentoring other winemakers. LaFolette started at Flowers Vineyards helping it to gain cult status and previously was winemaker at Tandem. He was hired by De Loach Vineyards in Russian River Valley to introduce natural farming and biodynamic techniques, as well as restore and improve the quality of their wines. He left De Loach to focus more on his own label, and now makes his own single vineyard wine under the LaFollette label 
14-Carol Shelton is widely cited as the most awarded winemaker in the U.S. She has won countless medals for her wines and has been honored as Winemaker of the Year numerous times. After years of working with some of the industry's top winemakers and wineries, Shelton continues to win awards and accolades for premium Zinfandels produced under her own brand, Carol Shelton Wines. Sourcing fruit for these Zins from Mendocino to Cucamonga, Shelton shows off the bounty of California.
13-Peter Mondavi, Jr. along with patriarch Peter Mondavi, Sr., heads up the flourishing Charles Krug Winery and CK Mondavi Family Vineyards. Amidst corporate buy-outs up and down the Napa Valley, Mondavi has been determined to keep Charles Krug in the family, and to preserve the 850 estate vineyards, farming them sustainably. Additionally he has helped preserve the historical legacy of wine in the Napa Valley by refurbishing the original buildings on the property, thus maintaining one of the oldest wineries in California, all the while maintaining an incredible level of quality.
12-Cathy Corison has been called Napa Valley's unofficial voice of restraint. After three decades of making wine she shows that it is possible to make a complex, restrained Cabernet Sauvignon that honors California's best traditions. As former winemaker for Freemark Abbey, Chappellet, York Creek and Staglin, she understands better than most how Cabernet is crafted. She formed her own label, Corison, where she has been producing stellar Cabs for 25 years. Corison was named the San Francisco Chronicle's Winemaker of the Year for 2011.
11-Randall Grahm planned to make the first great American Pinot Noir. Instead he introduced American consumers wine other than Cabernet and Chardonnay. His Le Cigare Volant proved it was possible to craft and sell great Rhône wine blends from California before anyone really knew what they were. His marketing antics still defies and at times defines the pretentious approach, such as when he held a funeral for the Cork in 2002. Grahm, a longtime proponent of biodynamic viticulture, downsized his production in 2006 to focus on small estate wines. 
10-Mia Klein is among the most widely respected winemakers in California. She is credited with an innate ability to craft wines of finesse and balance from top-quality fruit. She began consulting with several of Napa's biggest names including Araujo, Bressler, Spottswoode, Viader, and Fisher. But Klein may be best known for her work at Dalla Valle Vineyard, where she successfully followed Heidi Peterson Barrett as winemaker. Her label Selene is exclusively focused on the Bordeaux varietals that thrive in the Napa Valley vineyards. Mia is the winemaker for several small, super-premium producers in Napa, including Bressler Vineyards, Boyanci, and Cimarossa Vineyards, and she is the consulting winemaker for Palmaz Vineyards.
9-Robert Foley became a famous winemaker after his stint at Pride Mountain Vineyards, the wines of which were served in the White House by both President Bush and President Clinton. Foley has a clear passion for alternative grapes such as Charbono and Petite Sirah and makes incredibly rich red blends under his personal brand, Robert Foley Vineyards. Foley is known for Switchback Ridge, Hourglass, Paloma, School House, Dos Lagos, Engel Family wines and his own label Robert Foley located on Howell Mountain.
8-Heley Turley began became the winemaker for B.R. Cohn, then founding winemaker for Peter Michael Winery in the Knights Valley wine region, one of Sonoma County's original five American Viticultural Areas. At Peter Michael, she helped to define the emerging style of California Chardonnay and developed Les Pavots, Peter Michael's flagship blend of red Bordeaux varietals. This project developed into Marcassin, one of California's most respected Pinot Noir and Chardonnay labels. She has also worked as a consulting winemaker for a number of wineries, including Colgin Cellars, Kapcsándy Family Winery, Blankiet Estate, Pahlmeyer Winery, Landmark Vineyards, Bryant Family, and Martinelli. She was the recipient of the Distinguished Service Award from the Wine Spectator in 2010. 
7-Gina Gallo: With over 24 wine brands, and over 70 millions cases of wine produced and tens of thousands of acres of grapes, E. & J. Gallo Winery is the world's largest family-owned winery and the largest exporter of California wine. Gina Gallo is winemaker, spokesperson and all around wine supporter. But beyond that she has tirelessly promoted wine in general and helped quality control and quality assurance for her wines on the backend. Long gone are the days when the name Gallo was associated with Ripple and Thunderbird and their offerings also include higher-end fine wines. Sure, they are a wine-behemoth, but Gallo sells more wine than anybody and Gina's influence to women everywhere and her charity work is unsurpassed.
6-Heidi Barrett. Say the words "cult wine" and you mean Heidi Barrett. It was at Dalla Valle where she gained prominence by creating powerful, elegant Cabernets, including the famous "Maya" cult wine, a proprietary Cabernet blend that received two perfect 100-point scores from Robert Parker. She was hired to make wine for Screaming Eagle in 1992 and again received two perfect 100-point scores not to mention a mass of adoring fans. At the Napa Valley Wine Auction, a 6-liter bottle 1992 Screaming Eagle Cabernet set a world record for the highest price ever paid for a single bottle of wine at $500,000. Currently she makes her own wine under the La Sierena label and after all the fuss, she still makes damn fine wine.
5-Paul Hobbs is owner and winemaker for Paul Hobbs Winery, CrossBarn Winery and Vina Cobos in Mendoza. Paul is a pioneer in this industry, from having a hand in the discovery of Malbec's potential in Argentina, to venturing into regions such as Hungary, Armenia, Uruguay and Cahors. He has his hands in soil all over the world and is recognized as being one of the best in identifying regions that are over or undeveloped and finding a solution. He's a farmer at heart but also a good businessman. He looks at the industry to see where he can make a market improve and he looks at a region to see what he can discover
4-Robert Trinchero. Vintners Hall of Fame inductee, Trinchero took over Sutter Home Winery and made Amador County Zinfandel, purchasing fruit from some of the oldest vines in California. In 1972, looking for a way to make the wine more intense, he drained off some of the juice before fermentation and left some natural sugar in it. Say what you want about White Zinfandel, it was affordable, introduced non-wine drinkers to wine, and preserved some old Zinfandel vineyards that might have been lost forever. Wine Spectator gave Trinchero its Distinguished Service Award for "having introduced more Americans to wine on the table than anyone in history." Trinchero has played a large role in hosting Auction Napa Valley, which has contributed tens of millions of dollars to charity.
3-Paul Draper has been the chief winemaker at Ridge Vineyards in Sonoma since 1969. Without any formal training in winemaking, Draper first gained recognition for his Monte Bello Cabernet Sauvignon when it placed fifth at the Judgment of Paris wine tasting. Draper has played a significant role in the history of California wine through his pioneering work in popularizing vineyard-designated wines as well as instigating the resurgence of old vine Zinfandel, rescuing the grape from obscurity and demonstrating its full potential. He also continues to mentor many California winemakers. In 2013 he was chose Winemaker's Winemaker at ProWein. He was also chosen as the San Francisco Chronicle's Winemaker of the Year in 2006. His Ridge Monte Bello is iconic.
2-Merry Edwards. Vintners Hall of Fame inductee she was the founding winemaker at Matanzas Creek Winery in Sonoma and as a consultant, made wines for such clients as Pellegrini Family Vineyards, Liparita Cellars, Lambert Bridge Winery and Fritz Winery. She taught the first clonal seminar at UC Davis. Few California vintners took her seriously when she introduced the notion, acquired during a research trip to the Burgundy region of France, that particular grapevine clones, when grown in specific areas, produced wines with more complexity and interest. She has been making Pinot Noir longer than any woman and most men and was instrumental in showing that Russian River Valley is capable of making outstanding Pinot Noir. Edwards was named Winemaker of the Year by the San Francisco Chronicle, Named one of "The 50 Most Influential Winemakers in the World" by Wine and Spirits Magazine, and named "One of America's Top Fifty Most Influential Winemakers" by Forbes.
1-Phillipe Melka Is one of the most in-demand red winemakers working today. Melka, whose list of clients includes highly regarded producers such as Seavey, Quintessa and Vineyard 29 is not following in anyone's footsteps. Trained in Bordeaux but passionate about California, this Frenchman has his own take on Napa Cabernet and cut his teeth at Chateau Haut-Brion, Badia O Coltibuono (Italy), Chateau Petrus (France) and Chittering Estate (Western Australia). Realizing the potential of Napa he's dedicated his life's work to consulting and eventually starting Melka Wines. Other consulting projects have included Gemstone, Dominus Estate, Cliff Lede, Hundred Acre, Parallel, Moone-Tsai, Dana Estates, and Lail Vineyards. Though Melka remains somewhat under the radar, his influence is apparent in his fingerprints being at more wineries than anyone else.