Prime Port & Cigar Pairings
THREE PRICE POINTS SUITED FOR ANY POCKETBOOK

Elegance. Pearls and lace. Cary Grant and Audrey Hepburn. Port and cigars. The meal is over, relaxed guests retire to cozy corners to chat, and, unless relegated to the patio, just a few head down the hall to the parlor to partake in that traditional pleasure.

Do you wonder how party hosts select cigars and their sidekick ports?

Do you know that cigars have tasting notes? Did it ever occur to you to try the art of pairing a cigar with a port? I consulted three aces to help me compose a guide for matching first-rate cigars of all price categories with compatible ports.
THE EXPERTS: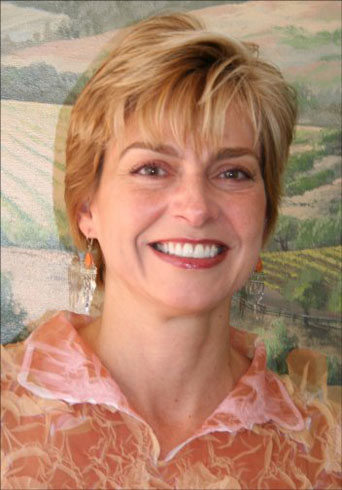 Brenda Roberts, Owner, BakerStreet Tobacconist, Clocks & Unique Gifts
For more than 25 years, The California Wine Club founders Bruce and Pam Boring have explored all corners of California's wine country to find award-winning, handcrafted wine to share with the world. Each month, the club features a different small family winery and hand selects two of their best wines for members.
Christina Vinci, Manager, BakerStreet
Roy Salazar, Chef and Wine Instructor
BakerStreet Tobacconist Clocks & Unique gifts is a petite and charming stop in the heart of Napa, California. Owned for 21 years by Brenda Roberts, the shop was transformed from a cigars-only store into a successful gift boutique.
Gentlemen appreciate the opportunity to purchase cutting edge handbags or other sophisticated gifts, while indulging in their own luxuries.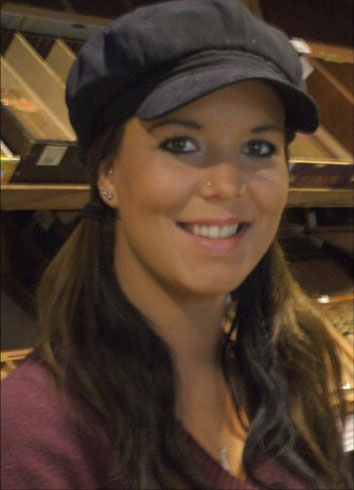 Ladies enjoy distinctive eye candy and some might even browse the humidor themselves. Currently women account for almost two percent of cigar smokers, up from a mere 1/10 of 1% in the mid 1980s, according to the Cigar Association of America.
When I walked into BakerStreet seeking gifts and information, I encountered Christina Vinci, the store's friendly young manager. Like a living database, Ms. Vinci rattled off cigars within different price categories that nicely accompany port wines, and was able to explain each cigar's flavor profile. I later contacted owner Brenda Roberts, who confirmed Ms. Vinci's picks and added a few of her own, providing vivid imagery in her descriptions. Roberts' passion for her product is apparent.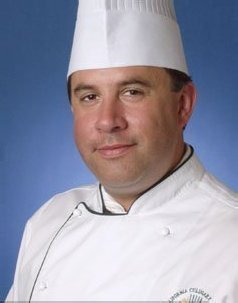 Chef Roy Salazar continues to serve as an advisor for my pairing articles. His teaching experience at San Francisco's Culinary Academy has included Advanced Wine. He instructs his students that matching fluids with solids also applies to fluids with a solid called cigars, and pairing principles closely match those for food.

Below, I employ the brilliance of my three professionals to provide you with attractive port and cigar options. Price ranges for cigars reflect their size differences.

PREMIUM PAIRINGS
Pairing 1
THE CIGAR: Padrón, 1964 Anniversary Series with maduro wrapper (Nicaragua).
Full-bodied, smooth and rich with hints of spices, wood and coffee. This silky smoke burns perfectly. The emphasis is on quality. $11-$20.

THE PORT: Dow's late-bottled vintage.
Full-bodied and rich, but perfectly balanced with soft peppery tannins and acidity. Dry finish.

THE PRINCIPLE: Per Chef Roy, "Maduro wraps tend to be spicy with black pepper. So if you think of flavor as a volume knob on a radio—oops, I mean a dial on an iPod— then this volume is fairly loaded. A good late-bottled vintage [LBV] port with its complexity and ripe red fruit, will mellow out the spice with sweetness. Dow's makes a nice LBV."

Pairing 2
THE CIGAR: Carlos Torano Reserva Decadencia (Honduras).
Infused with Decadéncia Chocolate Port (made by Wilson Creek Winery in California); medium-bodied. Roberts says, "It is very subtle – not like a flavored cigar at all. It is a bit like smoking heaven. They come in glass tubes and when you first take the cigar out of the tube, you get a beautiful whiff of port". $13.25-$15.60.

THE PORT: Decadéncia Chocolate Port.
According to Wilson Creek Winery, this port will surprise you with its flavor, yet relax you with its smoothness. Made from 81-year-old vine zinfandel, the port contains just an essence of chocolate.

THE PRINCIPLE: Chef Roy reflects, "This I see in the same way as an entrée with a sauce. If you have a steak with a cabernet sauvignon sauce, then drink the same. A cabernet sauvignon with the steak will be great. I know my basset hounds, Mouton and Lafite, only like their steaks served in this fashion."

Pairing 3
THE CIGAR: Graycliff Chateau Grand Cru (Costa Rica, Honduras and Nicaragua).
Full-bodied, earthy and well-balanced. Several reviewers characterize the cigar as seductive and classy. $21-$32.

THE PORT: Ten-year-old tawny.

THE PRINCIPLE: Chef Roy explains, "Tawny ports have almond and other nutty tastes . . . the nuts highlight the earthiness of the cigar. A note on tawny ports: they come in ten-year old and 40-plus-year old. I have found that the older Tawnies, while complex, have a very soft/low volume, so sometimes the cigar will be too loud in flavor, and money is really being wasted to some degree. I go maximum a ten-year-old when matching food or cigars with a Tawny Port."