Loire Valley Wines: A Glimpse Into Nantes, Anjou et Saumur, Touraine, & Centre Loire
Red or White Christmas? You Choose.....

Give a Purple Bottle Club gift membership to your loved ones, friends, boss, or clients this year.
The Loire Valley wine region often takes a backseat to its famous native neighbours when discussing French wines. Outside of France, wine lovers often opt for a classic white Burgundy, or a prestigious red Bordeaux, even a Cote du Rhone is more likely to show up on your dinner table. However, Val de Loire (as it's called in France) will not stay quiet much longer. The region is taking matters into its own hands in efforts to educate consumers and promote Loire Valley wines as a whole as well as individually in order to build a reputation of diversity and quality.

A Briefing on the Loire:
The key characteristic of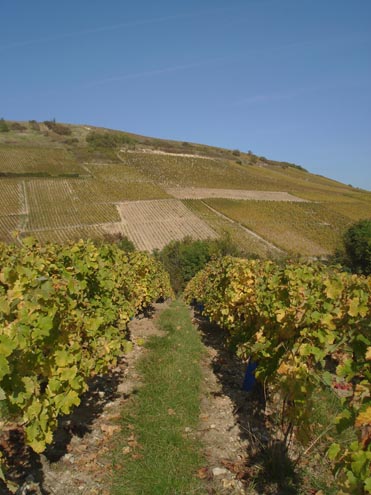 Loire Valley wines is its remarkable diversity. It is a vast area spanning 66,000 hectares of vines that make up over 70 A.O.C. (appellations d'origine contrôle). This means a wide spectrum of topography, soils (and sub-soils), climates (and micro-climates), grape varietals, and regional expertise -the sum of these elements otherwise known as terroir- will ensure an equally impressive range of wines. Here you will find everything: white, red, rosé, sparkling, still, dry, and sweet. While the Loire Valley may be one of the leading regions for wines sold in restaurants in France, wine consumption in France is actually decreasing. And with French drinkers taking curious sips of other countries' wines, the Loire must look outside of France in order to keep up production and sales. Luckily, with its ability to diversify, it can meet many nation's wine preferences and new trends while still staying true to its origins.
The Loire Valley is made up of 4 distinct regions. From east to west following the Loire river they are: Nantes (on the Atlantic coast), followed by Anjou and Saumur, next is Touraine, and finally the Centre Loire (named because of its actual location in center of France).


Tags: